Bath Advisors is supported by readers. If you buy through links on our site, we may earn an affiliate commission at no extra cost to you.
Choosing the right type of toilet is essential as well as an arduous task! With so many options available in the market, it is certainly confusing to settle down with the best option.
There are two common types of toilets available, i.e. elongated and round! But do you know which one to choose for your bathroom?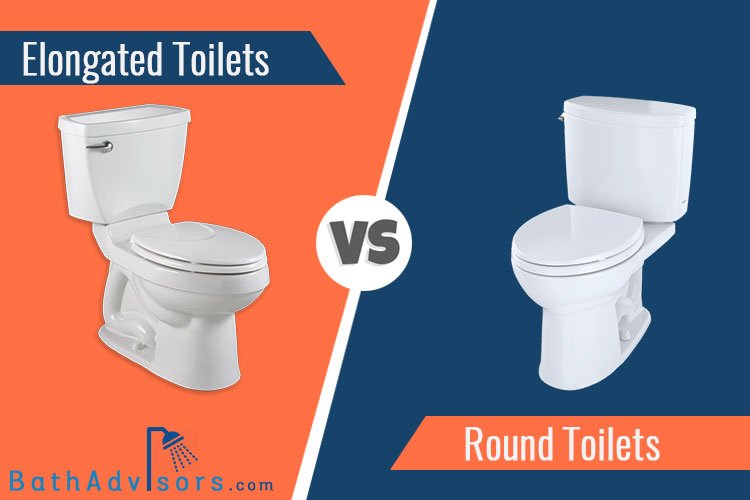 Whether you are looking for a bathroom makeover, or you just want to replace the existing toilet, picking the right option is essential.
Here is an in-depth comparison of elongated vs round toilet that will assist you in making a rewarding decision. We have compared these toilets on every possible parameter so that you can make a choice quickly.
Elongated Vs Round Toilet
Most homeowners think that there's not much difference between an elongated and round toilet bowl. But this is not the case here.
Yes, the function of the toilet is pretty similar, but there is a massive difference in terms of shape, price, comfort, cleaning, and some other parameters.
The choice of the toilet will undoubtedly impact a lot of things in the bathroom, so there's no chance you can go wrong with it.
If you are unaware of what is an elongated or round toilet, then here's what you should know.
Elongated Bowl Toilet
First off, when it comes to size and overall dimensions elongated bowls are bigger as compared to round toilets. In general, the standard size of an elongated bowl is around 18.5 inches, and it varies from brand to brand and depends on the particular model.
Also, elongated toilets are much more comfortable due to their large size, so these should be your choice if you don't want to compromise with comfort while sitting on the toilet.
Coming to the flush, most of the elongated toilets have dual flushing, and the shape of the bowl makes the cleaning much more efficient.
Here are the pros and cons of elongated toilets you need to know before making any decision.
Pros
Comfortable and offers bigger sitting space
Easy to clean and maintain
Powerful flushing system
Stylish design and modern looks
Ideal for kids and adults
A better choice for overweight users
Cons
A bit expensive
Not ideal for small bathrooms
Round Bowl Toilet
There are so many features available with an elongated toilet. Still, rounded toilets can be the right choice if you have a small bathroom!
These toilet bowls are small as compared to elongated bowls, so you can get one installed if your bathroom is already packed with other things.
The standard size of a round toilet seat is around 16.5 inches that measure from the edge of the bowl to the pot's holes where you fit the round toilet seat.
Round toilets are highly convenient for small kids and are good if you have a limited budget.
Pros
Perfect option for kids
Affordable
Suitable for users with special needs
Best for small and compact bathrooms
Cons
Looks are not very modish
Difficult to clean
Not suitable for spacious bathrooms
Comfort can be an issue
Elongated vs Round Toilet : Detailed Comparison
Coming back to the comparison between elongated vs round toilets! We have compared these toilets on a multitude of parameters including appearance, size, price, cleaning, and installation, i.e. all the things that can influence your choice.
Go through this detailed comparison to know the best toilet bowl shape for your bathroom.
Appearance
Arguably, most of us need a toilet in our bathroom that looks good and makes the bathroom appear classy and modern. Well, if you too think the same, then an elongated toilet should be your choice.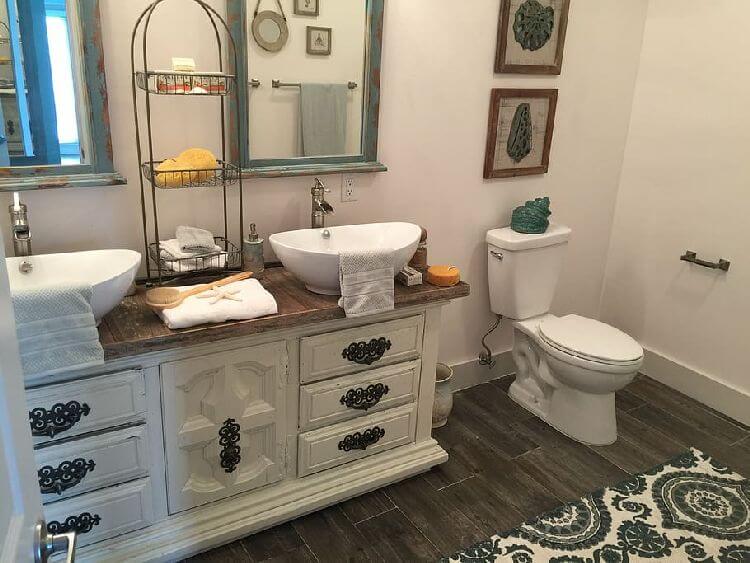 Elongated bowls are oval in shape that rewards it with a modern appearance. On the other hand, round toilets have a bit circular bowl to save more space.
If all you need is a good-looking toilet to make your bathroom look stylish then elongated toilets are a better option. We don't mean that round toilet bowls aren't good looking. But elongated ones are just fantastic.
Comfort
If a toilet isn't comfortable, then there's no benefit in buying it! Both elongated and round toilets have some pros and cons when it comes to comfort.
If you are looking for a toilet for the elderly, then round toilet bowls are more comfortable. Due to the less height, older people can easily sit on the toilet.
Elongated toilets are more comfortable for kids and teens because of the ample sitting space available. Both toilets offer comfort to different types of people so that you can make your choice based on the facts.
Size
Size plays a critical role when it comes to choosing the right toilet for a bathroom. There is a massive difference in size between elongated and round toilets.
Elongated toilets require more space for the installation due to the extended bowl. If you have a bigger bathroom with a decent space available, then you can settle down with an elongated one.
Talking about the round bowls then these are better for small bathrooms. If your bathroom is compact and struggles with the availability of space, then a round toilet bowl will be a viable option.
Fitting an elongated toilet in a small bathroom will make it hard to use. You can make your choice based on the space available in your bathroom.
Ease of Installation
Both round and elongated toilets have a similar installation process. If you have bought a two-piece toilet, then you need to join the tank and the bowl to install the toilet.
The thing that makes the installation process different is the weight and the size of the toilet. Some of the elongated toilet bowls are cumbersome due to their size, so installing them will be a bit challenging.
If you are calling a professional plumber to install the toilet, then you can go with any of the options.
Powerful Flushing
There are multiple flushing mechanisms available with modern toilets, i.e. gravity flush, pressure-assisted, double cyclone, dual flush, and there are some other options available as well.
The choice of the flushing mechanism will impact the power of flushing in both toilet types. However, when it comes to the toilet that circulates the water inside the bowl for flushing, then elongated toilets are better.
With an elongated toilet, you will get a cleaner bowl as the power of the flushing increases due to the shape of the bowl.
Cleaning
Many folks have a misconception that cleaning an elongated bowl is hard due to its considerable size, but it's not like that! Cleaning an elongated bowl is much easier as compared to round toilets.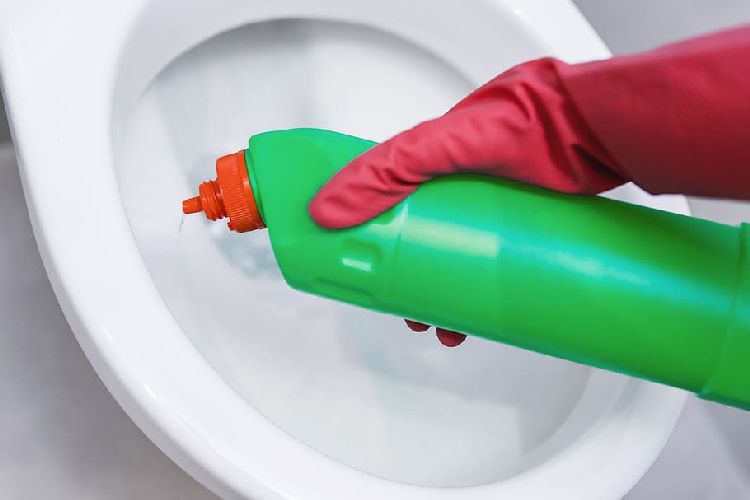 Round toilet bowls are compact and have crevice on the underside, which makes them hard to clean. You cannot clean the crevice using a traditional toilet brush; also, it requires more effort.
In a nutshell, cleaning an elongated toilet is easy, and you can quickly clean it with a standard toilet brush.
Maintenance
There will be certain cases when you have to replace the parts of the toilet. As an example, the damaged elongated toilet seat or any other part.
The accessories and parts of elongated toilets are pricier as compared to round toilets.
Price
The last parameter is the price, but it holds the utmost importance! Elongated toilets are expensive as compared to round toilets, so you have to pay more to get a stylish elongated bowl for your bathroom.
On the other hand, you can get some good options under your budget if you choose to close the deal with a rounded toilet.
Make sure to choose the branded toilets only as these last longer and you get excellent after-sales service with them. Here are a few toilets under $200, if you are short on budget.
Top Picks to Consider for Elongated and Round Toilets
Here are our top picks for Round Toilets:
1. American Standard Cadet 3 FloWise 2-Piece Round Toilet
2. KOHLER K-3987-0 Wellworth Two-Piece Round-Front Toilet
3. TOTO CST743ER 01 Eco Drake Round Bowl Toilet
Here are our top picks for Elongated Toilets:
1. Convenient Height ADA Compliant Elongated Toilet
2. TOTO Drake Elongated Toilet
3. WOODBRIDGE T-0019 Dual-Flush Elongated One Piece Toilet
FAQs
Q1: Can you replace a Round Toilet with an Elongated Toilet?
Yes, you can replace a round toilet with an elongated toilet provided that your bathroom has enough space for the new bowl.
Elongated bowls are bigger than round bowls, so these are only a viable option for people with bigger bathrooms.
Q2: Does the Type of Flushing System matter in a Toilet?
Yes, the type of flushing system matters a lot when it comes to choosing a toilet. Every one of us needs a toilet that gets cleaned in one go, and it all depends on the flushing system.
There are multiple flushing systems available in the market like dual flushing, double cyclone, gravity feed so you can choose one depending on your needs and budget.
Q3: How to Measure a Toilet?
To measure a toilet start with measuring it from the wall against which you will mount the toilet. Take a measuring tape, and measure it from the wall to the edge of the bowl to ensure that it fits in your bathroom.
Also, you should measure the height of the bowl from the ground to get a heightened and comfortable toilet.
Q4: How do I know if my Toilet Seat is Round or Elongated?
"Is my toilet round or elongated", we bet you are thinking this while planning for a new toilet.
It's easy to find out whether you have an elongated or a round toilet! Leave all the guesswork behind, and have a look at the front part.
If it is oval and pointed out then you have an elongated toilet. On the other hand, if the bowl is circular and there is no pointed edge then you have a rounded toilet.
Final Thoughts
In this elongated vs round toilet comparison, we have compared almost every possible feature of these toilets. However, the ultimate choice is up to you.
Both elongated and round toilets have some pros and cons, so you should make a choice depending on what toilet shape suits you the best.
Lastly, make sure to go through the top picks mentioned above to choose one of the best toilets available in the market.
Further Reading: