Welcome to BathAdvisors.com
If you are shopping for showerheads, bathtubs, toilets, bathroom vanities, or any type of bath accessories, then you've come to the right place!
We are a team of passionate product reviewers and writers who assist homeowners in picking the right toilet and other bathroom accessories for their home.
Our Mission
Firstly we want to give the best solution that will help our readers to choose the best and right bath fitments for their homes. We can say that our site is a complete package of information for all bath related products.
Secondly, we want to create a trust factor among our audience.
We have covered in-depth reviews for various bath products like showerheads, bathtubs, faucets, sinks, toilets & bidets that will help to meet our reader's needs. On the site, you will find product reviews, comparisons, how-to articles, and buying guides.
Our Team
BathAdvisors.com was started in January 2019. We are a team of interior designers and writers and guest post collaborators.
Richard Godwin: Sr. Writer & Editor
Richard is a bathroom expert with a background related to plumbing. He is also an enthusiast with in-depth know-how of bathing fixtures such as bathtubs, showers, faucets, and more.
Richard spends most of his time researching and writing highly informative how-to guides on installing/fixing plumbing and bathroom accessories. Also, he recommends the best products after conducting extensive research, detailed comparisons, and considering recommendations from industry experts.
Email: [email protected]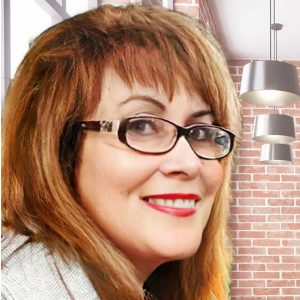 Hazel Walker: Interior Designer
Hazel is an interior designer, studied architecture from Europe. Since her first job, she has inculcated her interest in bathroom interiors. She has tried her hand in residential home remodeling, home construction, kitchen, and bathroom remodel. She is one of the founders of BathAdvisors. She assists the research team in writing product reviews, comparisons, and buying guides. She is an avid reader and a travel freak.
Email: [email protected]