Bath Advisors is supported by readers. If you buy through links on our site, we may earn an affiliate commission at no extra cost to you.
Bathroom faucets are more than just adding convenience to your life, as they bring in a style statement to the space. There are plenty of faucets available in a broad range of finishes designed for every type of bathroom.
However, to get a striking look from a faucet, you need to choose the right one. From the type of bathroom faucet to its finish and material, there are a few things you need to take care of.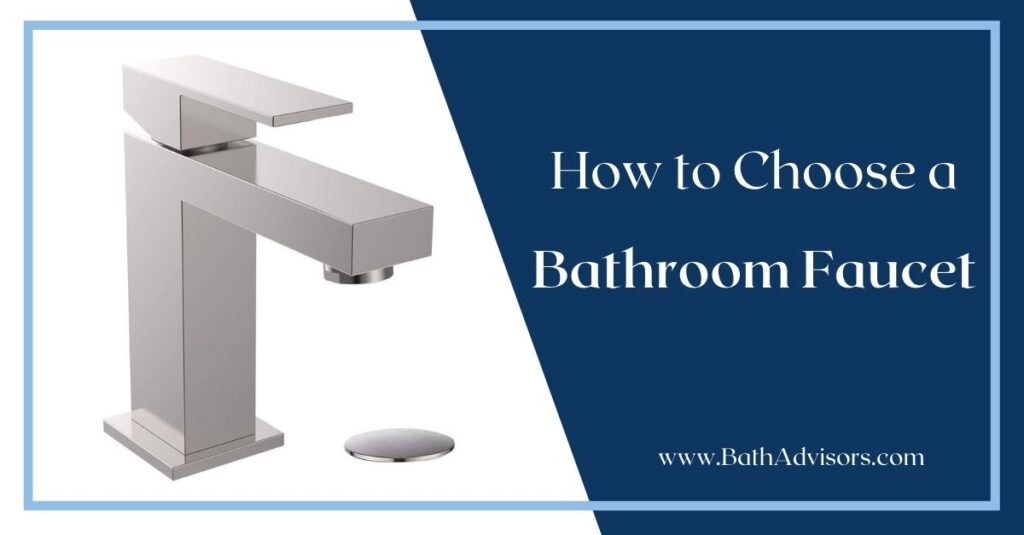 Whether you are planning to get a sink faucet or a tub filler, you'll find all the required information in this post. Also, the article rounds up the most important factors you must consider to know how to choose a bathroom faucet.
How to Choose Your Bathroom Faucet
Choosing the right bathroom faucet is essential to achieve the aesthetics you want. Furthermore, it affects longevity and your experience with the faucet. Below you'll find everything you should know before choosing an amazing faucet.
Different Types of Bathroom Faucets
There are plenty of bathroom faucet types available including the sink, tub, and shower. Also, each type has its subtypes.
Sink Faucets
Here are different types of sink faucets:
1. Bridge
If you prefer a combination of a conventional and modern look, bridge sink faucets should be your choice. The reason why these faucets are known as the bridge is because of the handle. There are two handles, one on each side, and you can control the hot and cold water separately.
In addition, you can install these faucets with under-mount sinks and any modern sink, but they should have two holes. As the faucet is designed to be installed over the countertop thus, cleaning the sink becomes easier.
Overall, if you need a simple faucet with no fancy features, you should choose bridge sink faucets.
2. Center-set
Center-set bathroom faucets look very stylish when installed on the sink and are perfect for any type of bathroom décor. Designed for sinks with three holes, these faucets have handles four-inch apart from each unit.
There are some brands that also offer center-set faucets with two units. The most common finishes that you'll find in these faucets are bronze and chrome.
3. Single-handle
As you can easily guess from its name, these faucets have a single handle that you can use to control the temperature and flow of water. If you have a small sink installed in your bathroom, you can opt for single-handle faucets.
There is a single tower-like body with a handle on the top. Furthermore, these faucets are also popular for using in the kitchen. The biggest perk of these faucets is that they require less maintenance and last longer.
If you have a sink with multiple holes and intend to use this faucet, make sure to get some cover plates for the extra holes.
4. Wall-mounted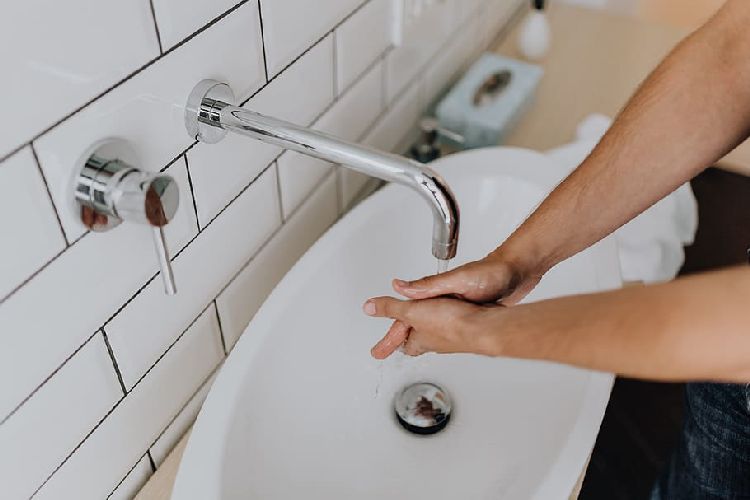 Wall-mounted faucets are ideal for sinks without any holes. If you prefer a neat and clean bathroom with a minimalist decor in mind, these faucets should be your choice. There are plenty of options available in this category, including single handles and multiple handles.
Many homeowners choose these faucets because of their modern look and easy maintenance. You can quickly clean the sink without worrying about soap scum deposits and build-up around the faucet.
5. Widespread-fit
These wide-spread bathroom faucets have the handle and the spout separate, which makes them look very stylish. Perfect for bigger sinks with multiple holes, these faucets can have a distance of 10 inches between the handle and the spout.
You can either position the handle in the corner and the spout on one side, making them ideal for tight installations. These faucets may look similar to the center-set, but the difference is more distance between the units and bigger size.
Tub Faucets
Here are different types of tub faucets:
1. Freestanding Faucets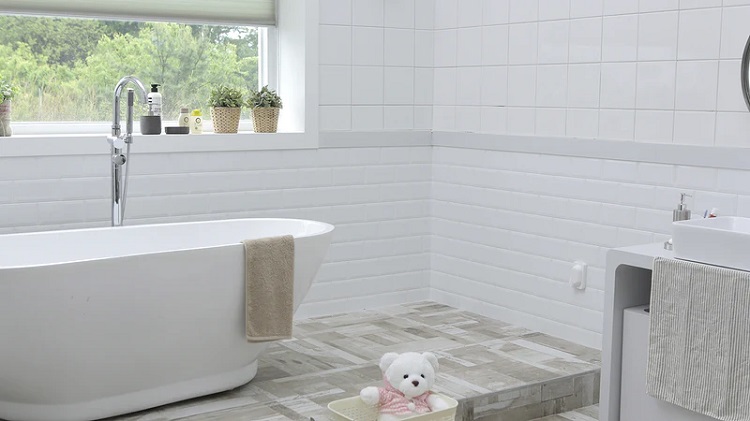 Freestanding tub fillers are very popular, and homeowners prefer them over other types. The standalone faucets look stylish and are convenient to use. Plus, there are plenty of options available, including different types and colors.
If you own a freestanding tub or are planning to get one, you should choose these faucets. These can either be installed in the alcove or in the center of the bathroom around the tub.
2. Wall-mounted Faucets
Wall-mounted tub fillers are ideal for a corner as well as drop-in tubs. If you don't have space on the floor, it would be good to choose these fillers. The modern appeal and convenience make them perfect for any bathroom.
Also, I recommend wall-mounted faucets for smaller bathrooms where space is an issue. There are multiple choices available in these faucets, and you can choose from single and double handle options.
3. Deck-mounted Faucets
The deck-mounted faucets fit on the tub's rims and are in reach. If you don't like getting out of the tub to close the faucet, you should choose the deck-mounted ones.
There are multiple amazing options available in these faucets, including waterfall and gooseneck spout. When it comes to maintenance, these faucets don't ask for a lot of cleaning and upkeep.
4. Roman Faucets
The Roman faucets are also designed to install over the tub's rim, but they are different from tub-mounted. Usually available in a three-piece unit, these faucets have two handles and one spout.
You can easily control the pressure, as well as the temperature, to get an enjoyable bath. If choosing a Roman faucet, go for evergreen finishes such as bronze and chrome.
Shower Faucets
Here are different types of shower faucets:
1. Touchless Faucets
Touchless faucets offer maximum convenience and are easy to use. Just bring your hand near the sensor, and you can get the shower activated.
The only problem with these faucets is that they don't work during a power outage, and you have to spend time in maintenance as well.
2. Wall-mounted Faucets
The wall-mounted shower faucets are the most popular because of the convenience they offer. These faucets include single/double handle options and can be used in any bathroom irrespective of the décor and size.
Bathroom Faucet Designs
After knowing the types, it's essential to know about the common faucet designs. Basically, there are three designs available, including Transitional, Traditional, and Modern.
1. Transitional
This faucet design has a combination of traditional and modern. In addition, it has a blend of modern, simple, and rustic charm that results in a sophisticated and casual look. If you prefer a simple color palette and don't want to complicate things, you should choose this faucet design.
Lastly, these faucet designs are usually rounded and practically look good in all types of bathrooms.
2. Traditional
The traditional faucet design has its roots in the French and England countryside and is known for its different color schemes and neutral tones. Furthermore, this design also mimics crown molding and comes paired with fountain spots and stylized handles.
If you prefer symmetry and want the faucet to be of medium size, you can go for a traditional design.
3. Modern
The modern bathroom faucet design is simple but has a touch of complexity, making the overall design look excellent. If you are a fan of minimalism and want clean lines in the bathroom faucet, the modern design is your way to go.
Popular brands like Moen and Delta Faucet have a range of bathroom faucets with modern designs.
Bathroom Faucet Materials
The choice of material affects the durability and longevity of the faucet. Modern bathroom faucets are available in a range of materials. Below I've mentioned the most common material options.
1. Stainless-steel
Stainless-steel bathroom faucets are very popular for a variety of reasons, including durability and affordability. The material is resistant to corrosion and lasts longer.
Another perk of this material is that it doesn't get scratches easily and requires moderate maintenance. However, the main problem with stainless steel is that it has visible watermarks.
2. Plastic
Plastic faucets are affordable and easy to install. Moreover, you don't have to worry about corrosion and other such damages. The most common type of plastic used to make the faucets is polyethylene because it does not wear out easily.
There are some fancy designs available in plastic faucets, and they have a decent look. However, the durability factor is not as impressive as stainless steel and brass.
3. Brass
Another popular material for bathroom faucets is brass. It looks really shiny and is perfect for bathrooms with conventional decor. Furthermore, brass is antimicrobial and is a good option to maintain the health of the water.
Some brands use a combination of brass and aluminum to make the faucets exceptionally durable. Corrosion is not an issue with brass faucets, but you need to spend some time in cleaning and maintenance.
4. Copper
Cooper faucets are not very common these days, but you'll find them in traditional bathrooms. The material is very durable and has antibacterial properties like brass. However, the corrosion resistance of copper is not as great as stainless steel and brass.
5. Zinc
Zinc has been in use for many years as a replacement for copper. The material costs less, is more durable, and offers decent corrosion resistance. Usually, zinc faucets come with plates with a chrome finish, and you'll also find other finish options.
Bathroom Faucet Color and Finish
Obviously, the color and finish of the faucet affect its aesthetics. But it also impacts the maintenance and upkeep that it will need in the long run. Here are some common bathroom faucet finishes and colors available in modern bathroom faucets.
1. Nickel
Faucet manufacturers brand it as brushed nickel, and it is one of the most common finishes used for bathroom faucets. The finish is darker than chrome and has amazing dynamics. In addition, the shine of this finish is excellent, and it also has reflective properties.
If you need a classic look in your bathroom, you should consider a nickel finish. Talking about durability, nickel is durable and requires less care in the long run.
2. Matte Black
The matte black finish looks very promising and is perfect for any luxury bathroom. Though bathroom faucets with this finish are slightly pricey, they are worth the money.
Faucets with matte black finish require regular care and cleaning. Also, you need special cleaning equipment to keep the faucet spick and span.
3. Chrome
Another popular finish is chrome. It is similar to brushed nickel but has a lighter tone. Chrome plated faucets are highly popular, so they are relatively cheaper as well.
Ideal for different types of bathrooms with varying decors, this finish can be a good pick. The only downside is that chrome is less durable, and you may need to replace the faucet after a few years.
4. Oil Bronze
Also known as oil-rubbed bronze, this finish is not very common, and that's what makes it an exclusive option for your bathroom. The smooth texture enhances the aesthetics, while the faucet brings in a contemporary appeal to your bathroom.
If you prefer warm colors and need something that shines as well, go for an oil bronze finish. These faucets look good with clawfoot tubs and are also ideal as a standalone shower spout.
5. Gold
Faucets with a gold finish are also not very common, but people still get them for their bathrooms. If you have a special décor scheme inside the bathroom that demands for faucets with gold embellishments, you can consider the gold one.
When it comes to care and maintenance, you need to clean it regularly while protecting the faucet from scratches. Lastly, the gold finish is mostly available in the sink and freestanding faucets.
6. Copper
This is a warm faucet finish that is indulgent and rich as well. Since homeowners don't consider copper faucets much because of their durability, this finish is popular to get that rustic appeal in the bathroom.
The finish is highly durable and lasts longer; just ensure buying a faucet that belongs to a popular brand. You'll find a lot of copper finished sink faucets as they are immensely popular in the United States.
Bathroom Faucet Handle Types
Here are different types of bathroom faucet handles:
1. Single Handle
Single handle faucets are easy to install and operate as well. You can use one handle to control the temperature and the pressure. The best part about single-handle faucets is the easy installation. Also, they are ideal for homes with the elderly and people with disabilities.
Another advantage of these faucets is that you can turn them on even with a wrist or elbow. Overall, single-handle faucets should be your choice if you have a small sink in the bathroom.
2. Double Handle
Double handle faucets look amazing and can add charm to any bathroom. There are two handles connected to a single spout, and you can use them separately to control the temperature and pressure.
Double handle faucets are either available in a single unit or in different units (the common type is a center-set faucet). In addition, these faucets require more care and maintenance as compared to the ones with a single handle.
3. Joystick
A joystick is also a faucet with a single handle, but it really doesn't look like a handle. You can control the faucet using the tiny cylindrical stick, which is more compact than a handle but serves the same purpose.
If you need a compact faucet that looks good in your bathroom while experiencing the ultimate convenience of operating it, you should choose joysticks.
4. Touchless
Touchless faucets don't have any handles and have a sensor that operates them. You must have probably seen this faucet in the shopping complexes, but homeowners also have started using them. However, you will only find these faucets for the sink and shower and not for the bathtub.
Different Parts of Bathroom Faucet
By understanding the anatomy of a bathroom faucet, you can know more about its parts and figure out if it is for you or not. Also, knowing about the parts helps you know the faucet better, thus, you can repair it in the future if required.
1. Faucet Body
It is the biggest part of the faucet that transports the water to the spout. Usually made using metal, the body can have different types of shapes, including cylindrical and squarish.
2. Adjusting Ring
The adjusting rings of a faucet are made using various materials, including polyethylene. The adjusting rings ensure a water-tight seal and prevent any types of leaks.
3. Spout
The spout is the part of a faucet that sprays the water out. It is basically the opening part of the faucet. The spouts are available in different shapes, including gooseneck and flat. You will also find some headless spouts that provide a laminar flow.
4. Aerator
The aerator is a small device attached to the faucet, and it serves a major purpose. The plastic device blows air into the water, and this, in return, improves the flow of the stream. Also, faucets with aerators use less water, so they satisfy the requirements of WaterSense as well.
5. Washer
A washer is a small flat ring made of rubber, plastic, and metal. The washer is placed between the aerator and the faucet stem. It creates a watertight seal and improves the pressure of the faucet.
6. Escutcheon
It is a flat piece of metal attached to the bottom of the faucet. It hides away the sink hole and makes the faucet look good.
7. Water Supply Lines
The water supply lines are inside the faucet and bring water from the main connection to the body. Some bathroom faucets have a single supply line, whereas some have two.
8. Mounting Nut
The mounting nut helps install the faucet in place. Usually made using metal, these nuts help screw the faucet body on the sink. The bathtub, as well as shower faucets, also have mounting nuts since it is an essential part of any faucet.
9. Handle
The handle helps you control the pressure as well as the temperature of the water. There can be one or two handles in a faucet, depending on the model and type.
Popular Bathroom Faucet Brands
There are plenty of faucet brands in the United States, and I've picked some top brands that are popular for their product quality and amazing service. Here are some brands that you can trust for your next bathroom faucet.
1. Delta Faucet
Founded in 1952, Delta Faucet started its journey by making single handle faucets. The brand is renowned for its durable faucets and best-in-class designs. Also, it offers decent warranties and has a wide sales network across the United States.
Delta has a range of faucets, including sink, shower, and bathtub, with different models available. You can also find single and double handle models from this brand.
2. Moen
Started by Alfred Moen, this brand has a broad range of bathroom fixtures, including faucets. While the brand specializes in manufacturing single handle faucets, there are some amazing double handle faucets available as well.
You can easily distinguish a Moen faucet by looking at its big spout and faucet body. Also, the handles of these faucets are designed to offer maximum safety and comfort to the users.
3. Kohler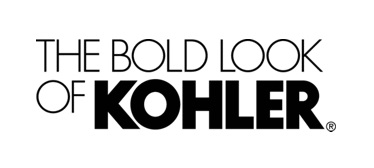 Another popular name in the industry is Kohler, which is renowned for its beautiful faucets. Founded by Michael Kohler in 1873, the brand has come a long way in making fantastic faucets. So if you need a bathroom faucet that looks beautiful and lasts longer, you need to choose one from Kohler.
Their tub faucets are the most popular, but homeowners also consider getting Kohler bathroom faucets as they go well with any type of sink. Kohler is also known for offering the best warranties, and its after-sales service network is also strong.
4. American Standard
If you are looking for a bathroom faucet for the sink, you cannot overlook American Standard. The designer faucets by this brand look intriguing, while they are perfect for every modern bathroom.
Also, the brand offers affordable faucets that are stylish and last longer. American Standard has been in this industry for more than 150 years and contributes around 60% share to the construction industry. You get a limited lifetime warranty on mostly all bathroom faucets manufactured by this brand.
5. Pfister
Next on the list is Pfister, which is another amazing bathroom faucet brand. The company started gaining popularity in 1987 after it introduced a range of gorgeous faucets. In their collection, you will find some single handle as well as double handle faucets.
The faucets manufactured by Pfister are highly durable, stylish, and come with good warranties. Lastly, their range is affordable to get a beautiful faucet that won't cost you an arm and a leg.
6. Rohl
If you search for the best bathroom faucets, you will definitely find Rohl's name on the list. The brand creates artistic faucets with a French Design. Also, the quality of the material is up to the mark.
If you get a Rohl faucet, you don't have to worry about corrosion, and the faucets require less care as well. In a nutshell, these faucets embody a touch of elegance to your bathroom.
7. Grohe
Grohe is a leading global brand that offers complete bathroom solutions. The brand has one of the best ranges of bathroom faucets used widely around the globe. Made in Germany, the faucets are of high quality, and there are more than 300 designs available.
Grohe bathroom faucets are made using cutting-edge technology that enhances their lifespan, while the users get ultimate convenience.
Common Mistakes to Avoid When Buying Bathroom Faucet
As you know, there are plenty of things to look for in a bathroom faucet, therefore, you need to ensure you are going for the right one. In addition, there are some common mistakes you should definitely avoid when getting a faucet for the bathroom.
1. Ignoring the Rough-in Size
It is essential to check the rough-in size so that the faucet easily fits in your bathroom. This is especially important if you are looking for a faucet with your sink or bathtub because drilling a hole on these items is challenging.
2. Not Choosing the Right Type
There are different types of bathroom faucets available, so you should choose the right type that suits your requirements and enhances the style statement of your bathroom.
3. Not Choosing the Right Finish
The finish of the faucet affects its lifespan in the long run. Some finishes require minimum care, such as brushed nickel, while some finishes like matte black require more care. Also, you need to ensure the finish matches with the décor of your bathroom.
4. Not Buying a Branded Faucet
Some homeowners go for non-branded faucets because they are cheap, but that is not a wise idea. When you buy branded faucets, you get decent warranties, thus, you can get the faucet repaired without any additional charges. Also, the durability factor for branded faucets is higher than other cheap faucets.
5. Not Considering the Complexity of Installation
Always check the installation process of the faucet so that you can install it easily without any professional installation. Usually, all the branded faucets are easy to install and come with a detailed installation manual.
6. Not Focusing on the Warranty
Faucets don't come cheap, and you cannot install them in your bathroom every day. So go for faucets that come with decent warranties. There are brands like Delta Faucet that even offer lifetime warranties on their products.
Frequently Asked Questions
Q1: What High-end Bathroom Faucet Brands are made in the USA?
A1: There are several brands that manufacture faucets in the USA. These brands include Delta Faucet, Moen, Rohl, American Standard, and there is a long list. The biggest benefit of choosing made in USA faucets is you get excellent after-sales service and warranties.
Q2: What Type of Bathroom Faucets are in Style?
A2: Nowadays, homeowners prefer double-handle bathroom faucets because of their elegance and style. To be precise center-set, and spread-fit faucets are very popular, and you can consider them for your bathroom.
Q3: Are Bathroom Faucets easy to Replace and Install?
A3: Yes, you can easily install and replace a bathroom faucet. However, it depends on the type of faucet and its design. Single-handle faucets are the easiest to install, whereas bathroom faucets like center-set require more time for installation.
Q4: How do I know what size Bathroom Faucet I have?
A4: You can easily measure a bathroom faucet using coins. Place the coin against the spout end, and then you can measure the faucet. If the faucet is the size of a nickel, it is a regular-sized faucet. On the other hand, if the faucet is roughly the size of a dime, then it is a small faucet.
Measuring the faucet is essential to ensure the new one you get will fit seamlessly. Watch the below video on how to measure the aerator to know the size of the faucet.
Q5: What is the difference between Center-set and Single Hole Faucet?
A5: There is a major design difference between these three-hole and one-hole bathroom faucets. A center-set faucet has three units, with the spout at the center surrounded by two handles. Whereas a single-hole faucet is a single unit designed to fit in one hole of the sink.
In a center-set faucet, you can use two handles to control the flow and temperature, while the single-hole faucet usually has one handle to control the flow and temperature.
Q6: When should I get a new Bathroom Faucet?
A6: There are many signs that indicate you need a new bathroom faucet. If the faucet leaks continuously despite repairing it multiple times, you need to get it replaced. Some other signs include a peeled-off finish and a broken handle.
On average, a decent bathroom faucet can last around 3-5 years, depending on the brand, and then you should replace it with a new one.
Final Thoughts
Now you know everything about how to choose a bathroom faucet, and you are all set to make an informed choice. Start with choosing the right type, and then consider the finish, material, and brand.
Always buy faucets that belong to popular brands such as Delta Faucet and Moen. Lastly, consider your requirements and the bathroom items such as the sink and bathtub to know more about the faucet that will fit without any issues.